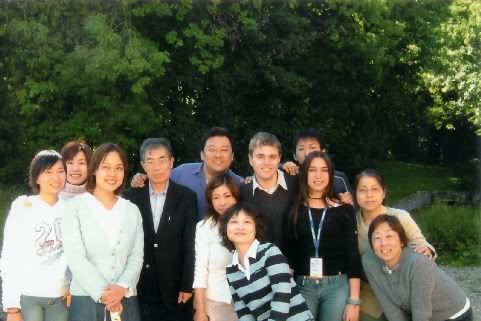 Well, it's been a while since my last post but that doesn't mean to say I haven't been busy.

I've been been back in Britain the past five months and now I'm all set for my third adventure in Asia. I've got a job in South Korea in one of the satellite cities just outside of Seoul, teaching young learners and kindergarten children. Now I've never taught kindergarten before so the experience should be quite interesting......

I've sorted out my visa and I'm flying out from Heathrow on the fifth of March. I'm really looking forward to it as Korea is a country rich in culture and history and I'll also get to see all of my Korean friends who I met whilst teaching at LTC.

Fortunately I'm not leaving until nine o'clock at night this time (previously I've had to catch flights in the morning which meant getting up at two o'clock and a last minute packing rush) so I'm hoping that the the jet lag won't be too bad once I arrive in Seoul.

I'm also definitely making sure I won't be boarding the plane with a hangover this time.