Gyeonbokgung Palace

South Korea boasts breathtaking scenery, as well as a deeply fascinating history and culture. There is something here for everyone, from the beautiful royal palaces of Seoul that were once the homes of royalty, to the traditional dances that can be seen at many of the festivals held throughout year. It is a nation that has experienced much tragedy throughout its history and has emerged from the ashes of Japanese colonial rule and the Korean War to become one of the strongest economic nations in the world.

Legend has it that the Korean nation was born when a god named Hwan-ung came down from heaven and transformed a bear into a woman. They married and and together they had a son called tan-gun who established the capital of the Korean nation in 2333 BC and called it Joseon, which means land of the morning calm. He became a wise and powerful leader, living to the age of 1,908, whereupon he returned to Mount T'aebaeksan, on the border between North Korea and Manchuria, to become a mountain god.

From the first century AD onwards, dynasties blossomed and then vanished with the passage of time. Buddhism and Confucianism were widely introduced into the Korean peninsula as the nation grew.

At a time when Europe had descended into the dark ages after the fall of the Roman Empire, Korea was developing a strong central government, whilst the arts flourished and advancements were made in science.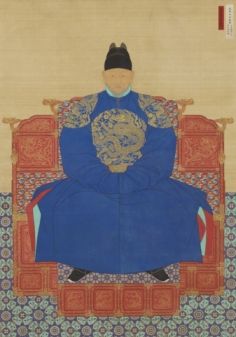 Yi Seong-gye
After the Mongol invasion of 1231 and conquest of 1270, Korea remained in the grip of the empire until 1368, when it finally managed to break away. These events led to the birth of the Joseon dynasty in 1392, which lasted over 500 years. Founded by Yi Seong-gye, he moved the capital to Seoul and Neo- Confucianism was established as the official religion, whilst those who followed Buddhism were persecuted.
The Yi Dynasty remained stable until 1576, when it split into east and west factions. In 1592 the Japanese armies of Hideyoshi Toyotomi invaded and during this time the Japanese destroyed and burned palaces and temples and craftsmen and academics were kidnapped and taken to Japan.
Japanese rule continued until 1598, when they were finally driven out after years of fighting. This period in history renowned for Admiral Yi Sun-shin, who through his use of tactics and turtle ships, the worlds first ironclad war ships, inflicted great damage upon the Japanese fleet.