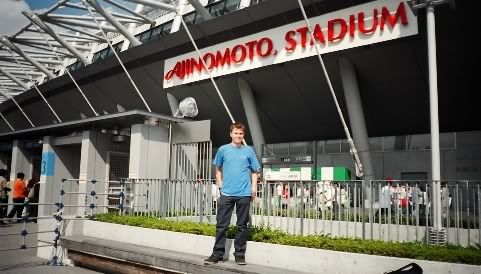 Football

Sunday was my first excursion into Tokyo. Using the subway and trains is very easy. It doesn't matter if you don't have the right fare, as you can alway pay extra at the other end.

I went see Tokyo Verdy play Nagoya Grampus Eight. The final score was 4-4. It was a very exciting game. There are two teams in Tokyo, which are Tokyo Verdy and FC Tokyo. Tokyo Verdy are managed by Ossie Ardiles (who used to manage and play for Tottenham, in England).

Afterwards, I went out in Shinjuku and I met some Japanese Tokyo Verdy fans. Football really is the international language. I had had a great time and I was treated to lots of Japanese food and beer!

You can all of the photographs here.