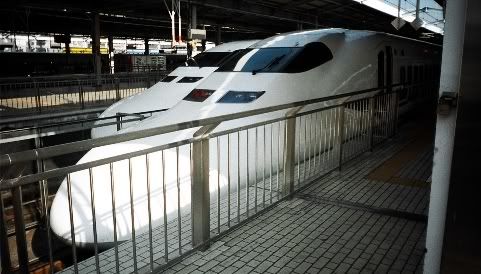 Bullet Train

Happy New Year! I'm back and I've had an absolutely amazing time travelling around Japan. I managed to see so many amazing things and meet so many wonderful people I think it's going to take me a few days to recover!

My trip started Tuesday the 23rd. I got to Tokyo station at around ten o'clock and I bought my Shinkansen(Bullet train) ticket to Osaka. The ticket was very expensive(13,000 yen!) but even so I was looking forward to my first time on it. Shinkansen trains often reach a top speed of between 270 to 300 kph and even though they go so fast, the ride is extremely smooth. You can check out Bullet Steve here.

When I arrived in Osaka the first thing I did was go to Osaka-jo, which is a very impressive castle in the centre of Osaka.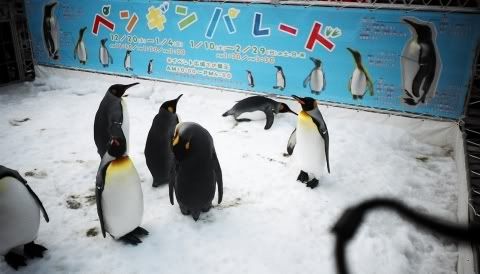 After this I went to the Osaka Aquarium. The aquarium provides a trip around the 'Ring of Fire', the seismic and volcanic belt that goes around the Pacific Ocean.

It was pretty amazing and you get to see many species of animals from around the world, including sharks, dolphins, jellyfish, toucans, seals and thousands of exotic fish. I also got to see lots of penguins. It's a really interesting and educational day out.

I've also learnt how to distinguish man sharks from lady sharks.

Check out the official website here.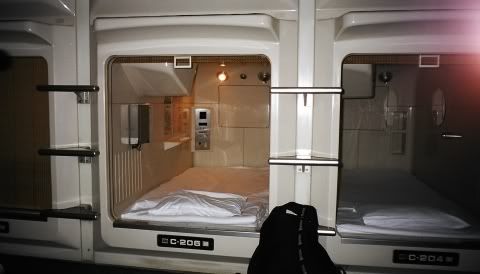 Capsule Hotel

Then I had to find somewhere to stay. Instead of going for the usual thing, like a hotel or guesthouse, I thought I`d experience life like a Japanese salaryman, so I decided to stay in a capsule hotel. These are hotels where you sleep in a little plastic box.

Afterwards I had a strange dream about being a worker bee in a hive. Maybe we will all live like this in the future.

And whilst on the subject of the future, check out here.

If you've seen The Matrix or Terminator films be afraid. BE VERY AFRAID.

Dancing robots are going to take over the world and enslave us all!

I had a great time in Osaka and I met lots of really nice, friendly people and I'm looking forward to going back one day.

You can see all the photos here.