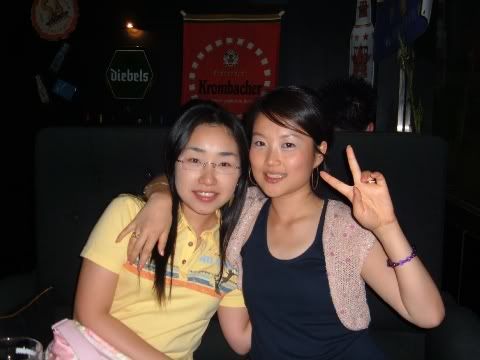 Min-ju and Yang-suk

On Saturday afternoon, I set off on my holiday to Busan. Despite a couple of minor hiccups that involved me missing my train, I finally arived at Busan Station in the late afternoon and I checked into my hotel at around 5.00pm.

Busan is South Korea's second largest city and is also the world's 3rd busiest container port and has a certain ambience that making it different to other Korean cities. Situated in the south eastern part of South Korea, it has a population of just over 4 million and it's only 2.5 hours from Seoul by the high speed KTX train, making it a really convenient place to travel to.

Busan is also famous for its seafood and the Jagalchi Fish Market is one of the top tourist destinations here, as well as the Beomeosa Temple. The beaches here are also very popular and during the height of summer it is almost impossible to move on them with vast the crowds of people who flock to them.

It is also one of the few areas to remain under control of South Korea during the Korean War, when the American troops established a perimeter around the city, known as the Busan Perimeter, during the summer and autumn of 1950.

Once I was unpacked I went to the area around the Busan National University, which has some of the best nightlife in the city and is full of bright neon, bars and restaurants. Here I met my friends Min-ju and Yang-suk, who I originally met in Kyoto whilst travelling in Japan, nearly a year and a half ago.

After meeting each other at the subway station we went out for a Korean meal of spicy chicken, with rice and noodles, that was brought in on a hot plate. It was delicious and the more Korean food I try the more I love it.

They told me that they had both been following my exploits since we had last seen each other and complimented me on my travels around Korea.

'You are almost Korean', Yang-suk jokingly told me.

'If you can pick a grain of rice with chopsticks you are definitely Korean.'

Now at the best of times I'm not the most skillful person in the world with chopsticks, although I am competent enough to use them without completely embarrassing myself at the meal table.

The problem with in accepting the challenge, is that chopsticks in Korea aren't wooden like those in other Asian countries that I've been to, but are made of metal and are very long and thin. Therefore they can be a little more difficult to use than what I'm used to.

One of the reasons for this may be that during the Joseon era, the Kings, ever worried about security believed that by using silver bowls, dishes and utensils it would tarnish if any poisons were present. This tradition was then passed down to commoners. Another reason may be that metal is just easier to clean and store. It is also harder to break and easier to disinfect.

Fortunately I managed to pass the challenge with flying colours.

'You are definitely Korean', Yang-suk said with a smile on her face.

Afterwards we went to a bar and it was great catching up on old times, what we had all been up to and where we were now in our lives. Yang-suk was doing very well working for Samsung designing computer software and Min-ju was in the process of completing her Masters in Computer Software Design. I told them both how impressed I was with them and what they had achieved.

The topic of conversation got onto our experiences in Japan and joys of meeting new people when travelling. I love travelling and the greatest experiences are always those that are shared with others. Going to new places and seeing new things is always wonderful but it is often the shared experiences that are most memorable and important, as the people you were with know exactly how you were feeling at the same time as they felt it too.

Yang-suk and Minju talked about the good times that they'd had and how much they also missed the people that they had met whilst travelling around Japan and it got me thinking about everything that I've been doing for the past five years.

All of the wonderful experiences and people that I've met whilst teaching in England, Thailand, Japan and South Korea.

Many aspects of travel itself are transient in nature. You meet new people and you have wonderful times, but unfortunately everyone has to move on at some point. Sometimes the experience of meeting people is all but fleeting in a hostel or guesthouse for a couple of nights maybe, or sometimes longer if you're working with people or living somewhere.

Travel has broadened my horizons in so many ways, given me insights into foreign cultures and I've made so many friends along the way it's been unbelievable. Of course, as I mentioned before nothing lasts forever and I always feel a slight tinge of sadness when leaving a country, knowing that I might not see the friends and people I've met again.

The past five years has been amazing. I wouldn't change it for everything. Be it Thailand, Japan or South Korea, it's been the people who I've met who have made it all such a joy.

Shared experiences. Often fleeting moments in time. All part of the rich tapestry that is life and travel.

You can see all of the photos here.