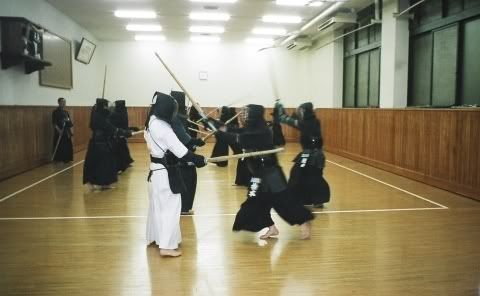 Kendo

On Sunday, I went to the Nippon Budokan in Tokyo to see some kendo and judo classes. You might remember I went there a few months back for the David Bowie concert.

Originally built for the 1964 Olympics, it is now a major venue for rock concerts as well as martial arts competitions. It is octagonal in shape and contains three halls, the largest of which holds 14,000 people and is modelled on the Horyuji Temple in Nara.

It was very interesting to see these martial arts in their country of origin and it's also possible to see aikido and karate on other days. You can even join if you want, although a grasp of the Japanese language is definitely recommended.